Sunday, 12 April 2009.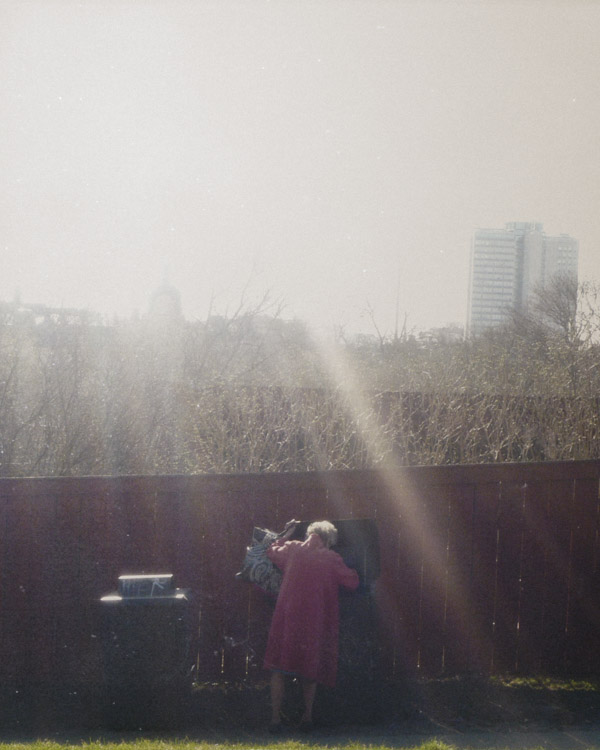 Burksamlare, Vitabergsparken, Stockholm. 2009-04-11 15.45
Gassande sol. Fantastisk musik ur små minihögtalare. Viktor. Helena. Jag roar mig med att fota äldre herrar och damer i tjocka vinterkappor. Plötsligt ser jag en knallrosa rock.
- Ser du det där?
Jag tittar på Viktor. Vi lyfter kamerorna samtidigt och när den äldre damen börjar rota i soptunnan smattrar våra små tysta fotomaskiner i takt med musiken.
Translation: I'm red as a red tomato. It seems the sun gave us an early taste of summer this weekend.