Wednesday, 13 May 2009.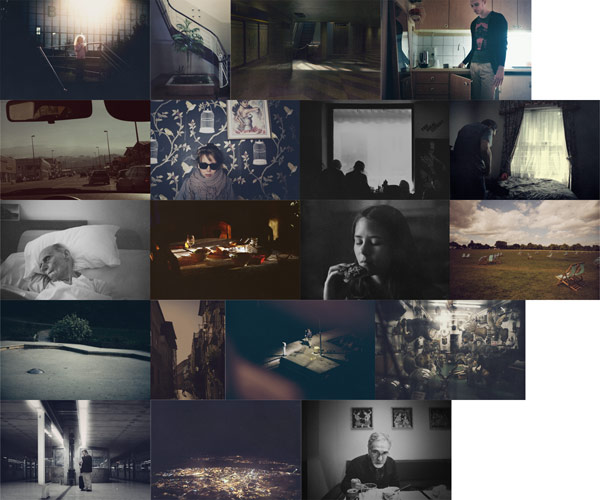 Det här har jag jobbat med ett tag nu. Biblioteket av dagboksbilder växer för varje dag. Det här lilla projektet är en samling bilder från 2008 som jag valt ut på grund av deras individuella historier och på grund av känslan av att tiden står still. Den kommer dyka upp på hemsidan när jag äntligen blir klar med den nya layouten som ska spegla dagbokens utseende på något sätt. Det väntar för övrigt rätt mycket material att föras in där. Ännu en av högarna jag inte tagit tag i än.
Nu är klockan 23:30 och jag borde åka hem. Ögonlocken är väldigt tunga. Men Tracyannes fagra röst håller mig vaken.
Translation: These pictures represent each and every moment of my 2008.