Friday, 15 May 2009.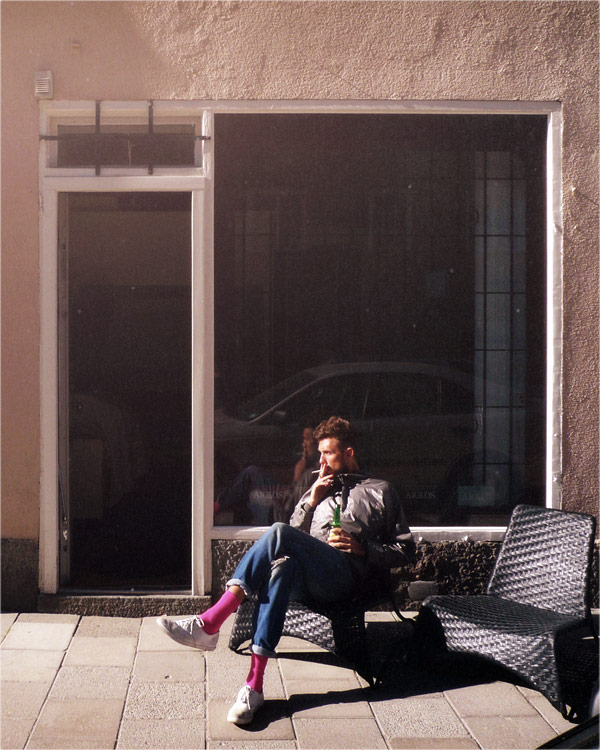 16:12 Facebookchatten.
Viktor: det e sol. ska vi inte skita i det här?
Martim: ja. nu gör vi det. ska vi dricka öl?
Viktor: får man det?
Ovetande om vad som komma skall, sitter jag och Viktor i solen utanför kontoret igår. Cidern i handen kan sägas, likt skottet i Sarajevo, ha varit det som utlöste kvällen. Den som helt spontant och oväntat blev "den bästa kvällen på år och dar". Lustigt. Sist vi sågs alla fyra var också en helt magisk kväll. Det kanske bara är så att vi är magiska personer?
Fortsättning följer…
Translation: The day started with a cidre outside the office. To be continued..

handsomeboy technique feat. elias åkesson – reach for tomorrow ( tänk at den pöjk jag brukade se med väskan som baskagge på gågatan i uppsala, samarbetar med fina fina handsomeboy technique )